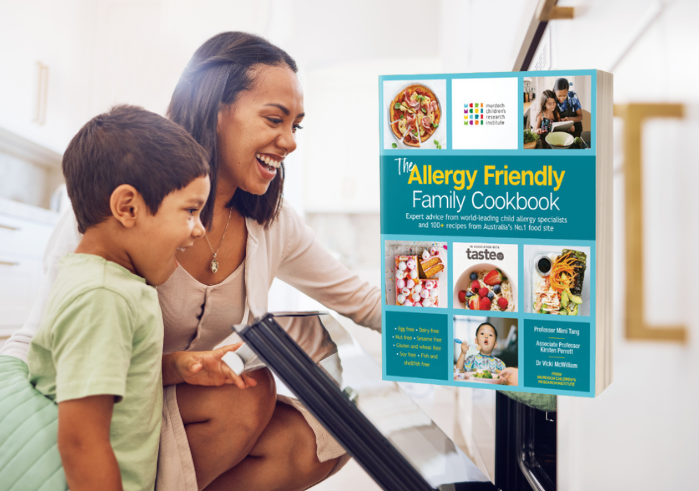 Melbourne's Murdoch Children's Research Institute has released The Allergy Friendly Family Cookbook, featuring over 100 evidence-based allergy friendly recipes and advice for families living with food allergies.
Australia is said to be the allergy capital of the world, with one in 10 infants having a food allergy diagnosis. World-leading allergy researchers and paediatric specialists Associate Professor Kirsten Perrett, Professor Mimi Tang  and  Dr Vicki McWilliam, wanted to help families take control in the kitchen and maintain a healthy, diverse, balanced diet that is nutritionally adequate, despite having to avoid certain allergens. 
Developed with supporting partners Harper Collins Publishers Australia, News Corp Australia and TASTE.com.au, the cookbook includes recipes that are free of egg, dairy, nut, sesame, gluten and wheat, soy, fish and shellfish, and features at-a-glance colour-coded icons and indexes for easy navigation.
The book is designed so families don't have to prepare separate meals for those with food allergies, providing many quick, easy and appealing recipes with options for ingredient substitutions.
More information, including a link to purchase the book, is available on the Murdoch Children's Research Institute website.