Rotorua, NZ
SAVE THE DATE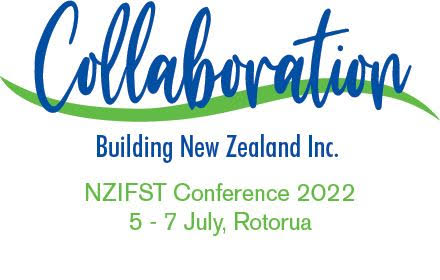 The NZIFST 2022 Conference will celebrate the benefits of collaboration in achieving significantly better outcomes than activities that stay within a single area of knowledge or expertise.
NZIFST invites you to submit an abstract, outlining a presentation for the Conference.
Hot topics in 2022 include, but are not limited to, any aspect of:
Sustainability, eg waste repurposing, circular economy, recycling
Food Safety: everything from auditing to microbiology
Advances in engineering
Alternative protein including plant proteins
Petfood
Seafoods including Seaweeds
Dairy
Flavours & Sensory
Feeding NZ from NZ including natural products
Consumer insights
Nutrition and health
Business: commercial considerations in the food industry
To submit an abstract, please complete and return the ATTACHED template.