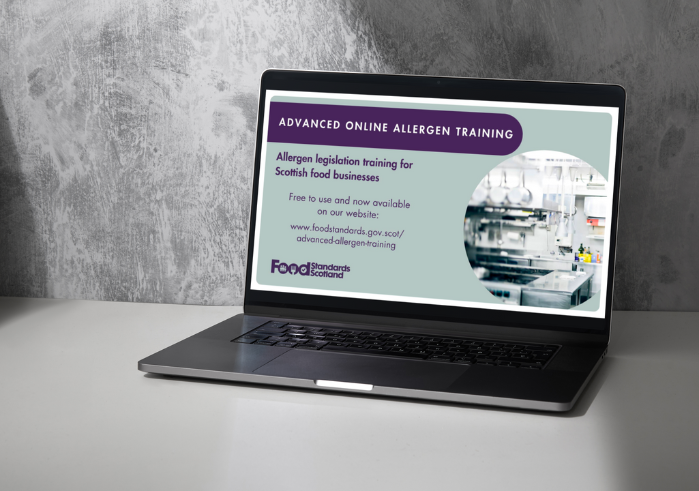 Food Standards Scotland (FSS) has launched a new online allergen training tool for food businesses and their staff. The training aims to offer a better understanding of food hypersensitivities and the legal requirements for providing ingredient and allergen information to consumers.
Initially developed by the Greater Gwent Food Group, the Food Standards Agency and Trading Standards Wales, the training has been adapted by Food Standards Scotland.
This advanced allergen training builds on the existing FSS Online Allergy Training to provide food businesses with a more in-depth look into allergen management within catering environments. Both training tools operate independently from each other, and it is therefore not a requirement for the existing training to be completed before carrying out this advanced training.
The free, advanced training is made up of five separate video sections that can be completed in around two hours:
Food allergies explained.
Rules and regulations
Providing allergen information
Allergen management
Responsibility as a food business.
The FSS allergen training can be accessed here.