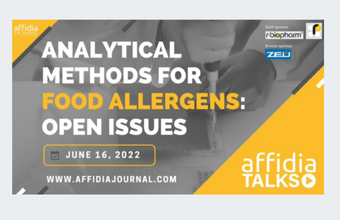 Undeclared food allergens are among the most frequent cause of food recalls and alerts. Food industries invest a lot of resources to assess and manage the risk of allergens, but still, incidents happen. This live online event gathers experts and professionals around the world to report their experiences in real live discussions, stimulated by facts and witnesses in a video introduction.
This virtual event will be very useful for safety and quality managers of the food industries, retailers, and public health authorities. It is also a unique opportunity for test kit manufacturers and sellers to learn more about the troubles their customers are facing.
For the full list of panellists and contributors please visit our events page.