Celebrate all you have done this year and consider nominating if you have shown a commitment and improvement in any or all areas of allergen management, allergen risk assessment or allergen labelling. All entrants will be recognised.
For 2023 a few changes have been made to the award, which will now be awarded every second year at the Food Allergen Management Symposium.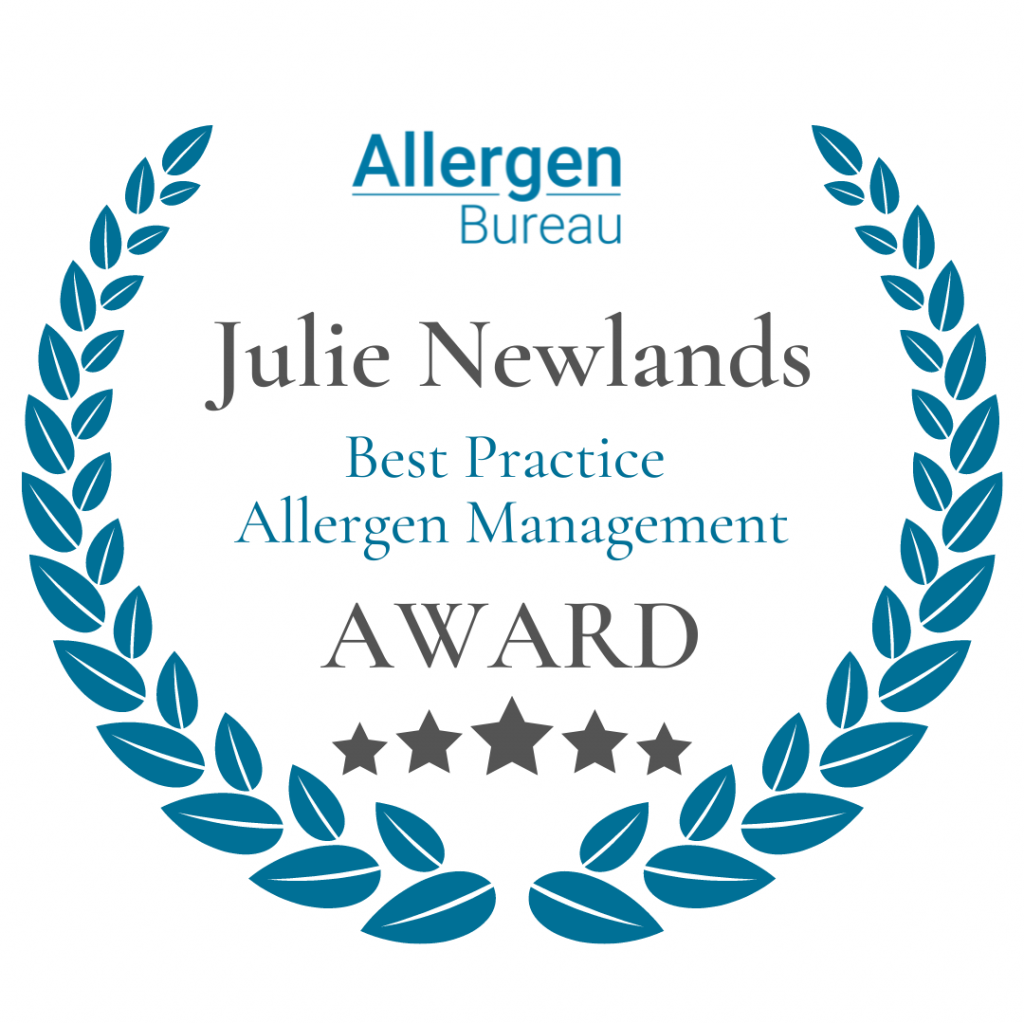 The award recipient will gain ANZ and international recognition for their demonstrated commitment to food allergen management and receive a free FAMS registration, award certificate and digital tagline; "Winner Allergen Bureau – Julie Newlands Best Practice Allergen Management."

In honour of Julie Newlands, who was an inaugural Director and the first Honorary Treasurer of the Allergen Bureau Ltd and a fabulous food allergen advocate, the award aims to promote and raise awareness of best-practice food allergen management. It seeks to encourage all food industry sectors to adopt a consistent, science-based approach to food allergen risk assessment, management, and communication for the benefit of those with food allergy.

This award is open to all food ingredient suppliers, food manufacturers and food establishments, big or small, who are committed to ensuring the food they produce can be trusted by allergen sensitive consumers. The journey to best practice is continuous and ever evolving. Applicants may be beginning their allergen management journey or quite mature in the way they approach this important area of food safety.